Matinees at Villa Hakasalmi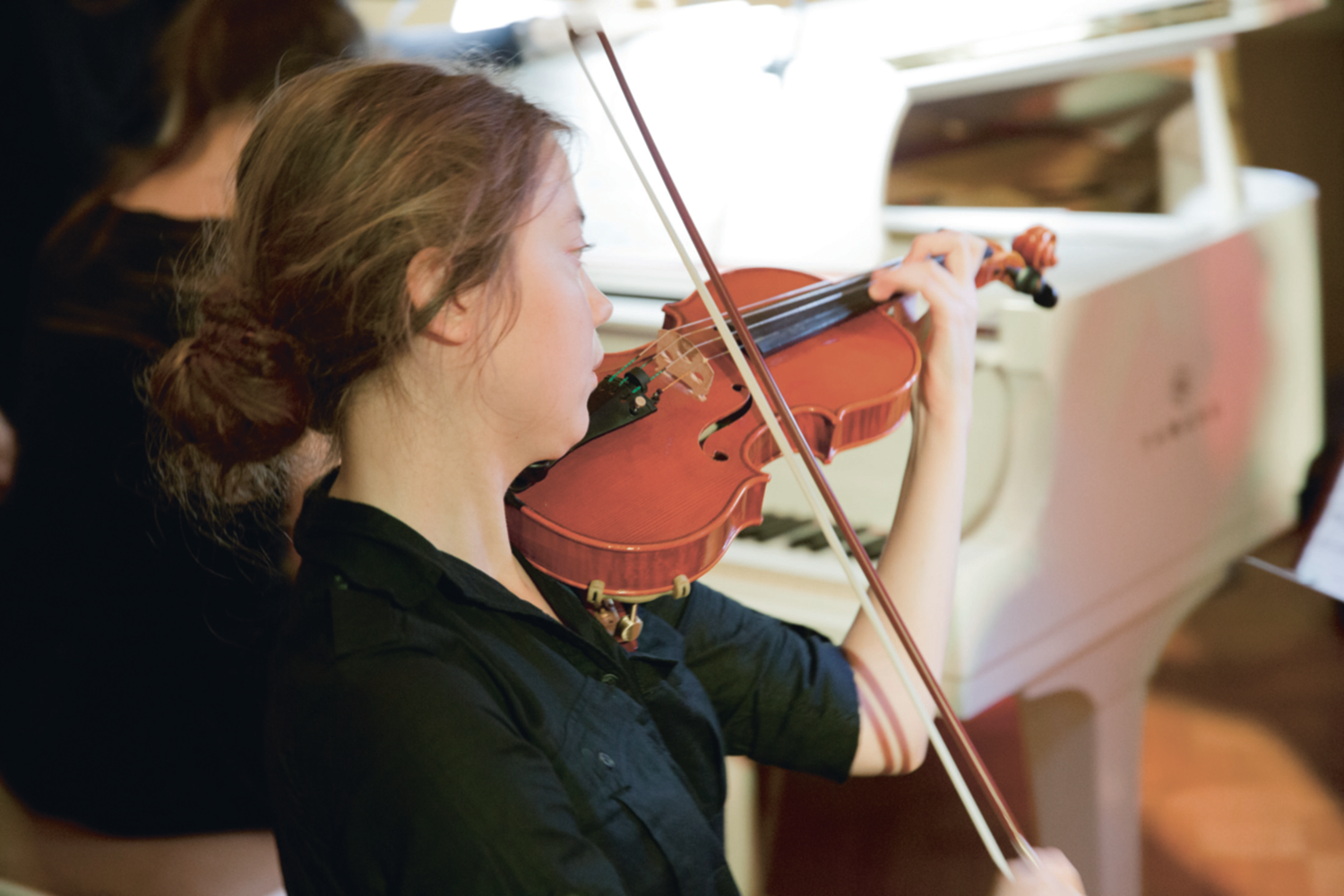 The beautiful hall at Villa Hakasalmi has excellent acoustics, which is why we are having matinee concerts featuring all kinds of music there every Sunday at 2 pm. You can enjoy matinees for the museum entrance fee of 12/10 euros. Free entry to those under the age of 18 and museum card holders.
Sun 1 March at 14 Voces de mi tierra – Voices of my homeland
Pianists Marja Pohjola and Anu Holländer, flautist Meri-Tuuli Ikäheimonen and cellist Heikki Hämäläinen perform chamber music inspired by Spain and Latin America. The programme includes such works as Ravel's Rapsodie espagnole for piano four hands and Elisenda Fábregas's Voces de mi tierra for flute, cello and piano.
Sun 8 March at 14 Concerto pomeridiano
Robert Tobin, flute, and Jonne Grans, guitar, combine tunes from faraway lands with western tradition. The tonal colourism of the five pieces of music by Ottorino Respighi reflects the culmination of the romantic era. Ravi Shankar's L'aube enchantée (Enchanted dawn) lets the players show off their virtuoso abilities.
Sun 15 March at 14 24 musical gems
At the matinee of the Chopin Society Of Finland, students of Sibelius Academy play Chopin's 24 Preludes, Op. 28.
Sun 22 March at 14 Eyes towards the Orient
Soprano Jaana Mäntynen and pianist Kristian Attila lead an expedition to the Far East through music composed by European composers for Eastern texts. The composers featured in the matinee include Seppo Nummi and Maurice Ravel, among others.
Sun 29 March at 14 Songs of the Nordic nature Programme €5
As spring approaches, lied singers set up to admire the Nordic nature. The matinee features nature-themed vocal solos by Nordic composers. The pianist is Antti Haho. The lied singers are Lotta Englund, Pertti Falk, Eeva Luoma, Hannu Niemistö and Rauni Pääkkönen.