100 and Counting – a new photography exhibition at Villa Hakasalmi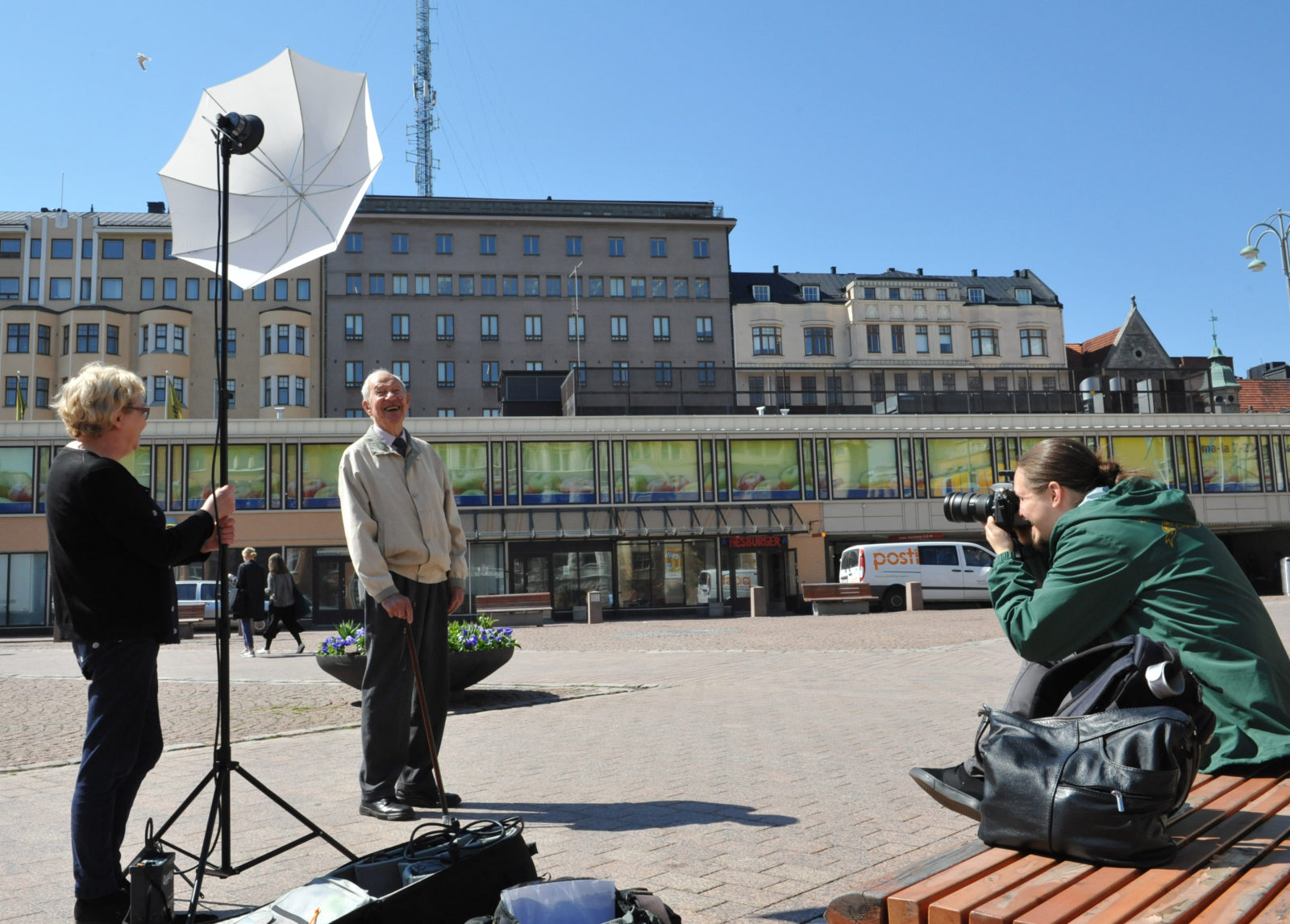 When you're 100 years old, you have a story or two to tell. Villa Hakasalmi, Mannerheimintie 13 b, is filled with the fascinating life stories and portrait collages of seven Helsinki centenarians in the 100 and Counting exhibition to be opened in October 2017. The walls of Villa Hakasalmi reveal stories of the lives and everyday experiences of not only individuals but also the 100-year-old Finland and its large social changes. The Helsinki residents photographed and interviewed for the exhibition are connected not only by their age and their home city but also by their high-spirited joy of life.
The 100 and Counting exhibition features both old photographs and new, large portrait collages made for the exhibition. The portraits have been photographed and compiled by photographic artist Vesa Tyni, an internationally renowned photographer from Helsinki. The interviewees also provided some photographs from their personal albums for the exhibition. The stories in the interviews of the centenarians form a fragmentary but, in all its humanity, descriptive picture of the history of the 100-year-old Finland.