Kassandra and Kiehinä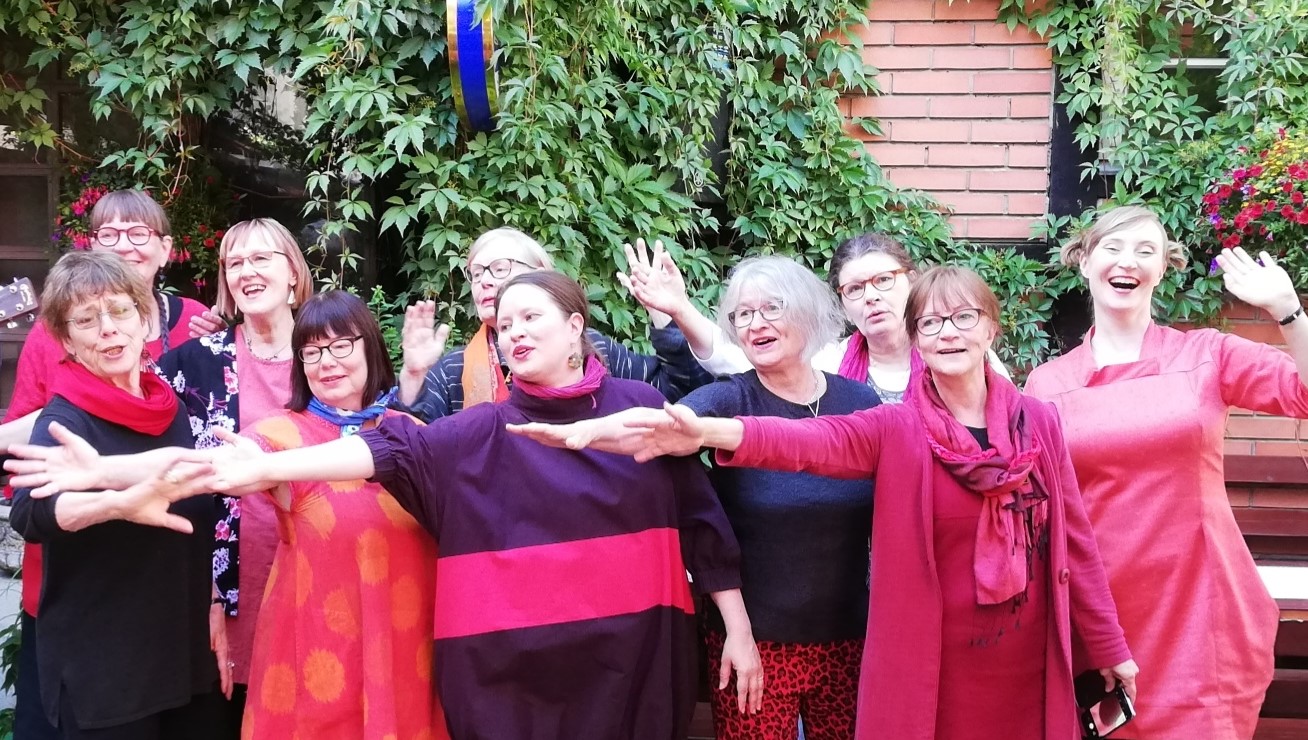 Villa Hakasalmi will bathe in happy energy when two effervescent choirs conducted by Veera Voima perform folk songs and fun folk dances from Finland and abroad. Of the choirs that have been in operation for more then 20 years, Kiehinä is focused on songs from Finland and its neighbouring peoples, whereas the Kassandra choir is particularly versed in ethnic music with their lovely lead singer from Turkey, Yonca Ermutlu.
Included in the price of the entrance fee, no extra charge.