Kerranpa lempeen taipuu sydän tuo kylmäkin… (Even a cold heart will bend for love) POSTPONED UNTIL LATER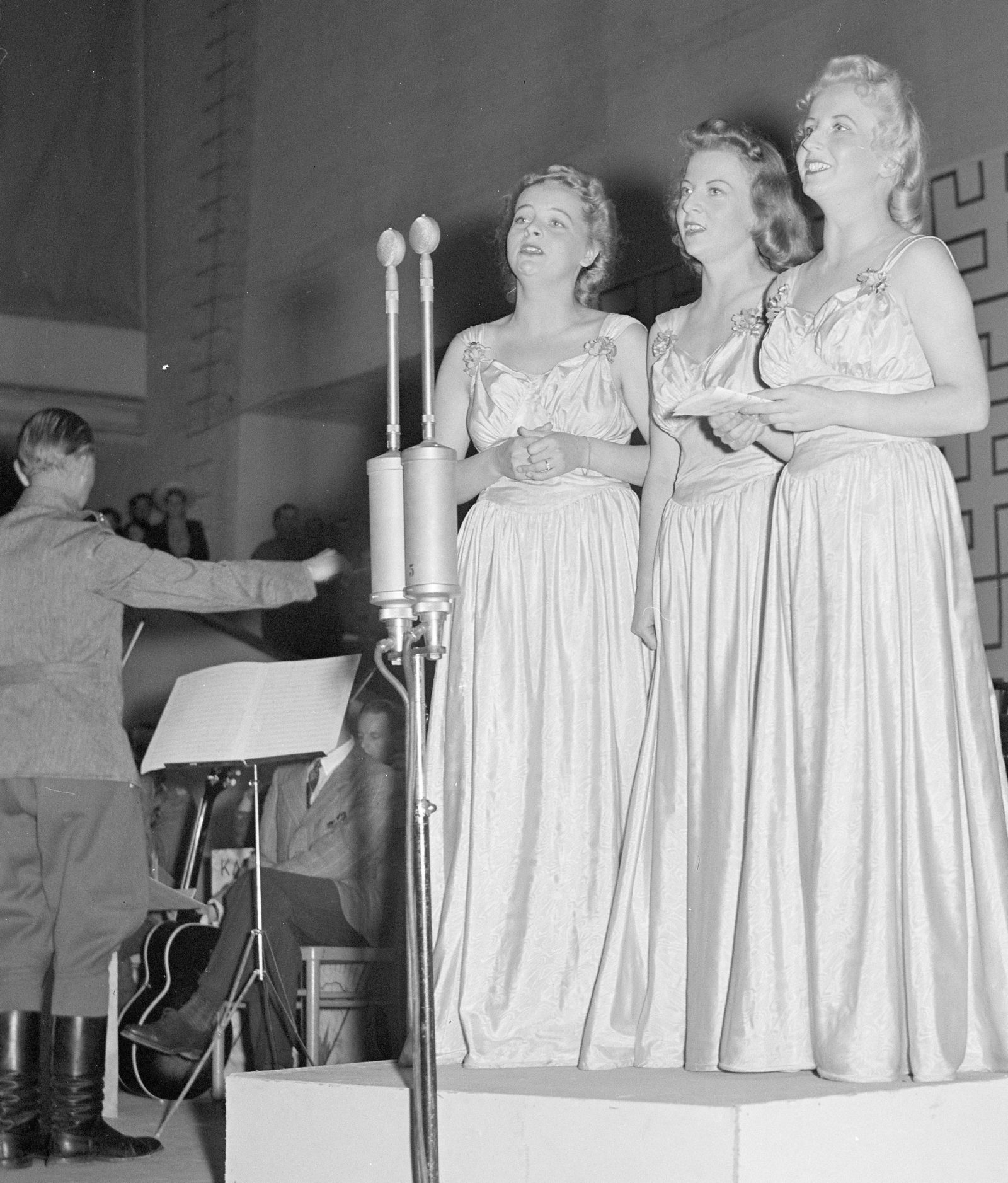 "During the war, Finland would have been reduced to a hopeless pit. The Valtonen sisters have given this country so much hope and energy." George de Godzinsky
RetroSisters – Heli Närhi, Katriina Kerppola and Sirpa Nuuttila – perform beloved war-time pieces by the Harmony Sisters at Villa Hakasalmi. Historian Maarit Niiniluoto, who specialises in Finnish entertainment, provides background for the songs and sets the scene for the complicated atmosphere of the times. Jussi Miilunpalo on piano.
EUR 12/10, free entry to under 18s and Museum Card holders.
Photo: Harmony Sisters performing at the social evening for soldiers event held at the Messuhalli exhibition hall in Helsinki on 16 July 1942. © Finnish Wartime Photograph Archive, SA-kuva.