Night of the Arts: Music and stories from the travels of Jörn Donner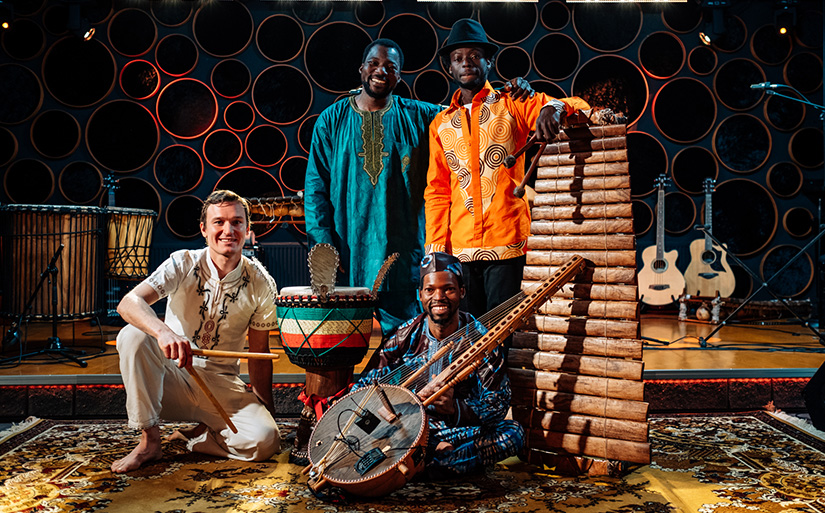 Come spend the Night of the Arts to Villa Hakasalmi! The Jörn Donner – Travelling 1951–68 exhibition can be seen free of charge at 17.00–22.00.
At 18.00, non-fiction author Tuula Kousa will hold a curator's tour that showcases how Jörn Donner's photo collection was found, researched and curated into an exhibition and a book. The tour also delves into Donner's travel correspondence, which has opened new perspectives into his photos and their interpretation.
At 19.00–21.30, there will be a concert in the backyard of the villa, featuring music from Donner's travel destinations. Today, music from even the most remote countries on Earth is played live in Finland.
19.00 Trio Sahrami
Trio Sahrami's bazaar provides all kinds of sounds, colours and scents that the wondrous land of India is full of. Sweet folk music from the Himalayas will refresh your mind and the mellisonant, nuanced singing voice of Peali Juva will caress your ears. Mystically meditative ragas from the courts of Maharajas will lead you into another world, and you will eventually be swept away by dance scenes bursting with joy from Bollywood films and celebrate in rhythm with Bhangra music in the fields of Punjab. Kiureli Sammallahti and Sami Rönkä from the band Shava have joined forces with Finnish-based Bengali singer Peali Juva, forming Trio Sahrami.
19.45 TI Boyz from Brasil
TI Boyz from Brasil is a jazz fusion band whose inventive arrangements combine the rhythms of calypso, samba and bossa nova with jazz. The band's enchanting music and rich sound will remind you of the sophisticated quality of music from the 1950s–1960s, infusing it with elements from the new millennium. Italo José from Brazil sings and plays guitar, while Terry De Coteau from Trinidad & Tobago plays saxophone.
20.30 Faso Kan
The Finnish–African band Faso Kan is one of the most esteemed groups playing African music in the Nordic countries. They play melodic and energetic music inspired by the rich musical tradition of West Africa, never leaving the audience cold. On stage, Faso Kan lets the joy of music, dance and singing show. The band is led by Issa Dembele, a master of the balafon who has won awards in his native country of Burkina Faso. Kora soloist Adama Koné is an immensely talented griot musician from Mali. Percussionist Ossi Raippalinna has studied traditional griot music and instrument building in Senegal, Burkina Faso and Mali. A world-class musician, griot Issiaka Dembele is a well-known multi-talent in his field of traditional music.
Photo: Antti Kemppainen