Runo liikuttaa ('Moved by Poetry') poetry dance workshop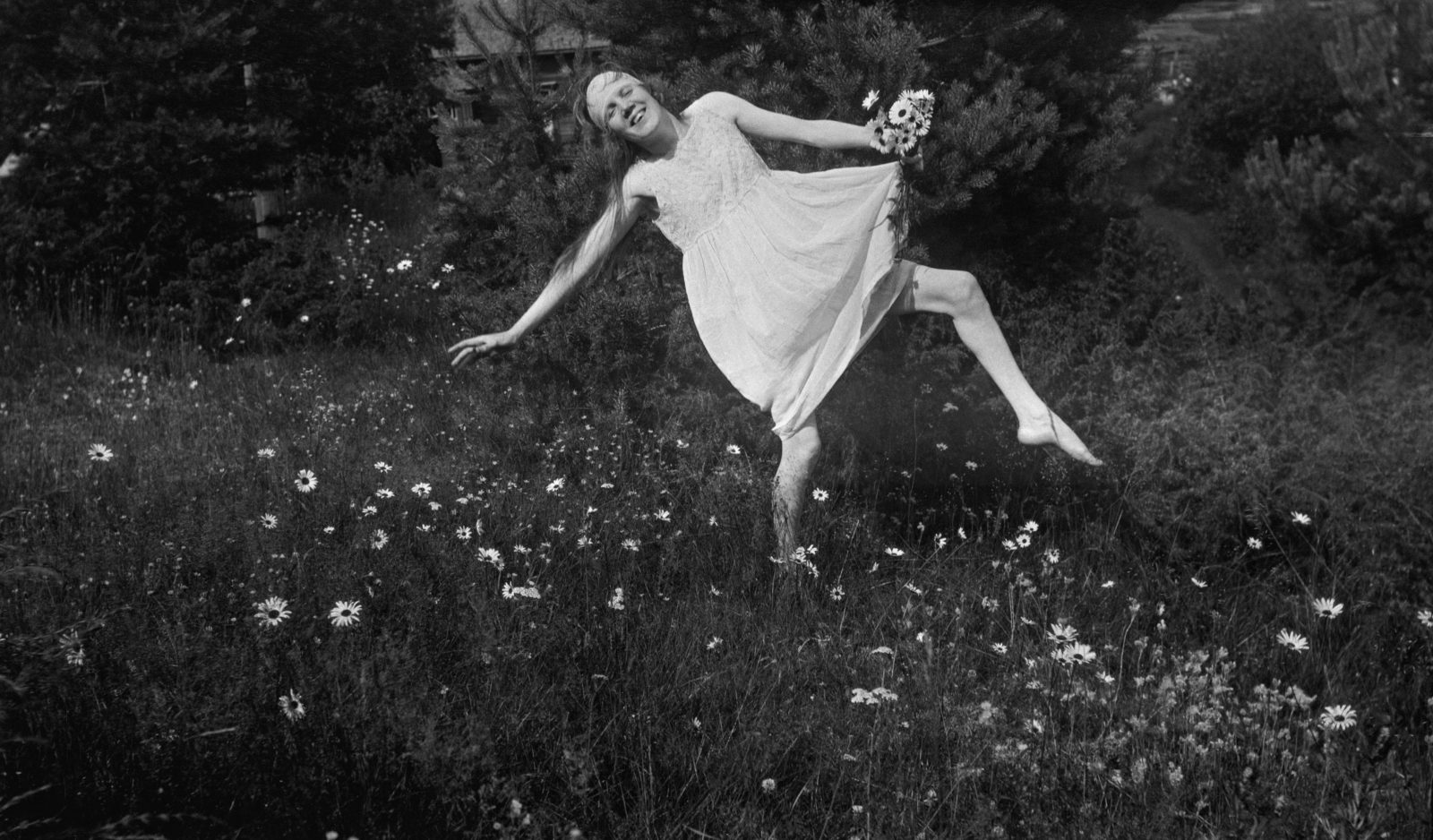 This year will mark the 125th anniversary of the birth of dance artist Martta Bröyer (1897–1979). A pioneer of modern dance in Finland, Bröyer created her own style that combined dance with recitation in the 1920s and 1930s. People's response to this art form was mixed back in the day, but it serves as an inspiration for today's artists, dance artist Tiia Hämäläinen and audio artist Marika Hyvärinen.
Held in collaboration with the Runokuu festival and led by its organisers, the workshop will involve looking into poetry and trying out how poems can be interpreted through motion. The workshop is open to all and does not require attendees to have any prior dance experience.
The workshop has room for 30 people and it is free. Secure your attendance by signing up in advance at (in Finnish): Runo liikuttaa ('Moved by Poetry') poetry dance workshop 28 August
—
Tiia Hämäläinen is a dance artist from Helsinki. She graduated as a Master of Dance Arts from the Theatre Academy in 2005 and as a dance pedagogue (University of Applied Sciences) in Kuopio in 2003. Hämäläinen has had a diverse career in the field of dance as a dancer, a teacher, a trainer and a choreographer alike in different contexts. In addition to her own artistic work, she works as a dancer in Tanssiteatteri Sivuun Ensemble and as a teacher of ballet and contemporary dance at Helsinki Dance Institute. In her works, Hämäläinen delves into the dialogue between dance, images, texts and audio and examines the alternation between motion and stillness, being in the moment.
Marika Hyvärinen is an audio artist and composer who currently lives in Vantaa and graduated as a Master of Music from Sibelius Academy in 2015. Hyvärinen creates audio art, arrangements, compositions and installations, takes part in video art projects and performances, and teaches music as a freelancer. Hyvärinen is interested in mixing up and misusing the different layers of music and working on fragile and fleeting sounds by utilising different media.
See also: Näky – Huumaus. Tanssidramaattinen sarja ('Poem – Vision – Intoxication. A dance draam series' 27 August at the Burgher's House Museum
Photo: Helsinki City Museum