How about a Tauno Palo poster?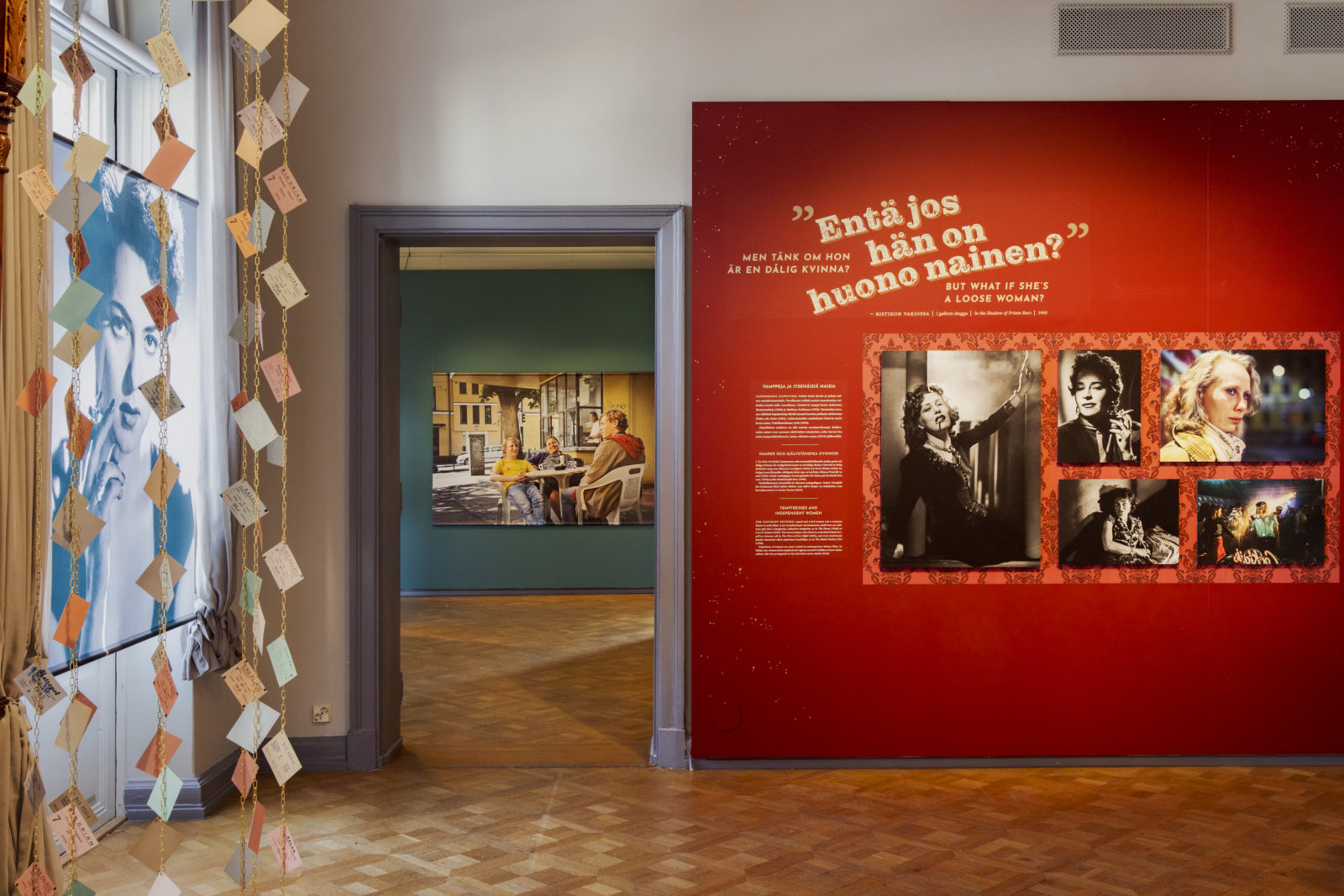 The stunning still photos of Villa Hakasalmi's Streets of Crime and Love exhibition, ending on 12 February 2023, are sold to the public. The proceeds will be donated to Hurstinapu for charity.
Villa Hakasalmi's Streets of Crime and Love exhibition, dedicated to the film history of Helsinki north of the Pitkäsilta bridge, will close on Sunday, 12 February 2023. Besides numerous film excerpts, the exhibition features many high-quality still images of films and TV dramas from 1920 to 2021.
Helsinki City Museum wants to dismantle the exhibition in the most sustainable way possible. With the permission of the copyright owners, the photo prints are donated to the Friends of the Helsinki City Museum Association to be sold under their name to the public during the final weeks of the exhibition. The association donates the proceeds to Hurstinapu, a traditional charity that works and helps thousands of people in need in the actual landscapes of the exhibition.
"It is great to have the permission of the copyright holders to give the photos a new lease of life after the exhibition. At the same time, we get to help Helsinki residents who find themselves in a difficult situation," says curator Minna Santakari.
The photo prints are sold using a method familiar to galleries. The prints and prices are listed in a sales catalogue that you can take to the exhibition. The desired photo print is paid for at the museum cashier, after which the work in question is marked with a sticker in the exhibition. You can pick up your purchase after the end of the exhibition. The sale of the prints will begin on Saturday, 21 January 2023.
Streets of Crime and Love
At Villa Hakasalmi, Mannerheimintie 13 B
on Tuesdays from 11.00 to 19.00 and Wed-Sun from 11.00 to 17.00 until 12 February 2023
€14/10, free entry for under 18s and Museum Card holders.
Photo: Maija Astikainen/Helsinki City Museum